Cheese fondue is a dream – always and especially in the cold season!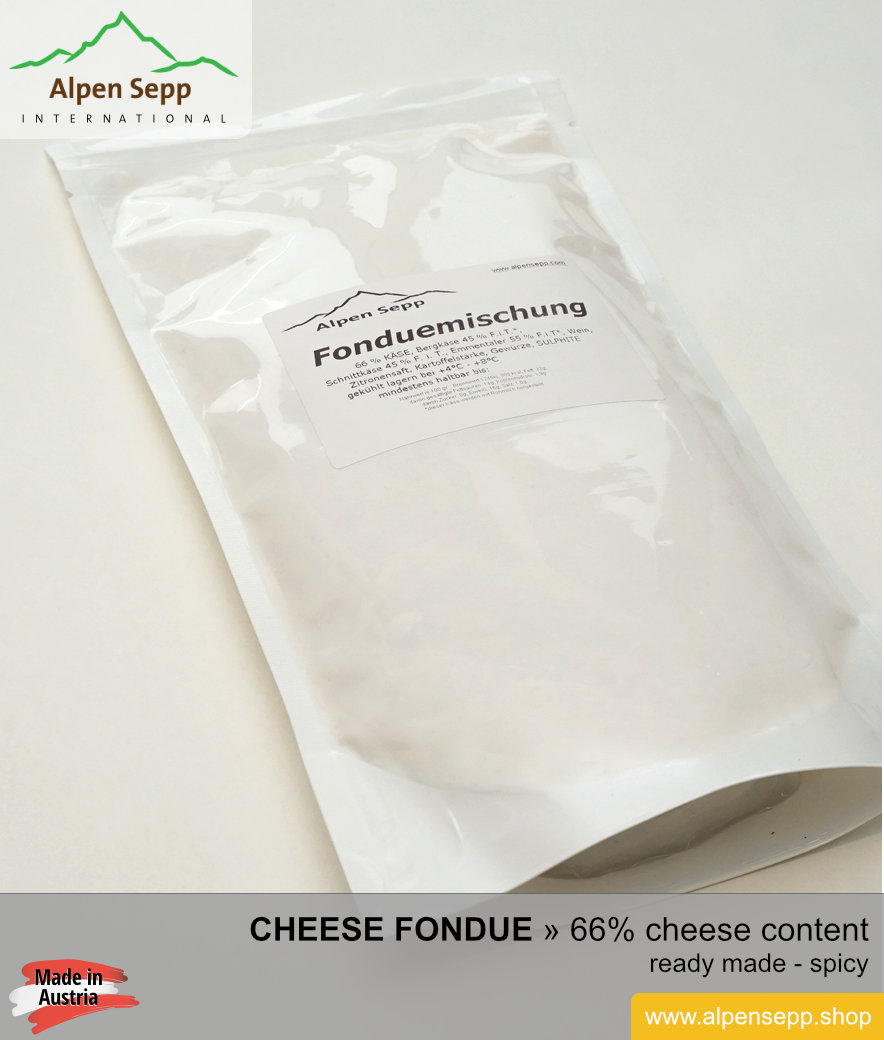 For some it's already a must at Christmas, but on New Year's Eve in many households – celebrate with a fondue or raclette.
Among the most famous fondue's are Chinoise Fondue (meat fondue) and the cheese fondue. The latter is preferred by more and more people because it is simply super delicious.
Our alpine dairy has now provided us with their absolute highlight of recipe. This recipe for a cheese fondue comes from the heart of the cheese cellar – exclusively for cheese connoisseurs from Alpen Sepp.
We already wish you good luck and wonderful moments of pleasure with melted Alpenkäse from Alpen Sepp. Don't miss the video tip below!
Cheese fondue recipe and preparation:
Rub out the fondue pot well with the garlic clove or spread it out.
Mix the cheese mixture with the wine over medium heat on the stove, stirring constantly to form a smooth cream.
Whisk the starch and the kirsch together and add to the mixture as it rises.
Finally season to taste with salt, pepper and nutmeg.
The fondue pot is served over a burner. For this, diced baguette bread and dry white wine are served.