ARTISAN MASTER CHEESEMAKER'S ALPS CHEESE – SEMI HARD – HAND MADE FROM DAILY FRESH HAY-MILK.
In German language called Senn Almkäse.
Discover a real cheese masterpiece!
The pleasant allround alps cheese type with the longest cheese tradition in our alpineThe Vorarlberger Bergkäse (mountain cheese) is a regional cheese specialty from the Austrian province Vorarlberg. » More info Austrian region and with a long ripening time of 3 months.
If you want the masterpiece spicier, then we recommend the next level product of master cheesemaker Hermann Berchtold with an extra long cheese maturation periodThe milk period is also called the lactation period. It is the time when farm animals such as cows, sheep or goats keep milk for milk production. » More info of at least 4 months – KLICK HERE
The traditional alps cheese of our alpine dairy is a little bid similar to the cream cheese, the longest-produced cheese in our dairy. The meltingMelting cheese is a proven process to refine and make it more durable. » More info, soft, aromatic cheese dough has as well a large fan base.
The alps cheese has a complex mild-spicy taste and becomes even spicier in old age. The cheese slices are still soft melting. This flavorful semi-hard cheese features a distinct flavor and is perfect for raclette, cheese fondue and au gratin dishe
Important note: As a purity requirement of our premiumHere in Austria, we call our fresh, natural milk for our cheese production hay milk (hay mild standard) - in Germany it is different. » More info quality cheeses, we never add additives such as spices, herbs, etc. into the cheese dough. Only the cheese rindTo protect the cheese wheel, it is put into salt bath or turned into dry salt. The salt removes water from the cheese and it dries faster. So the rind is formed. » More info is treated.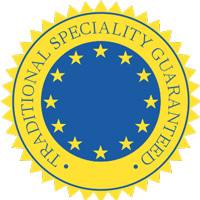 Semi-hard cheeses are evenly ripened cheeses with a firm, smooth consistency and small slit- or grain-shaped eyes, or a broken eye formation depending upon the breaking strength of the cheese. Semi-hard cheese is the type of cheese that is basis for most of the cheeses.
The characteristic properties of the artisan alps cheese are significantly influenced by the high-quality alpine raw milkThe cheese is made from fresh milk, which was not treated at the beginning of the cheese making process (raw milk). It is almost as it comes from the cow's udder. » More info (hay-milk), its ingredients and taste and consistency, and by the Vorarlberg alpine flora. This results in the special quality of the alpine semi-hard cheese.
Cheese holes in alps cheese
The artisan alps cheese has few, cherry-sized holesThe large round holes (round holes, fermentation holes) are caused by fermentation gases of bacteria (for example, the propionic acid bacteria in Emmentaler, etc.). » More info and a soft-firm cheese dough. Its cut surface is creamy white.
The alps cheese rind
The alps cheese has a brown-yellow rind.
Storage and maturation of alps cheese
The artisan alps cheese is special stored for about 3 months in the cheese cellarThe alpine cheese is best located in a cellar with high humidity. » More info. This creates the unique complex cheese flavor.
Indulgence classification of artisan alps cheese
The peculiarity of the alp cheese is that it is pleasant to enjoy every day, without ever being boring.
Alps cheese intensity (mild – spicy)
Alps cheese consistency (soft – hard)
Alps cheese maturage duration (1 – 6 months)
3 months in cheese cellar
Additional details about the alps cheese
Alps cheese qualityDetecting cheese defects and quality - on the cheese dough. Recognizing cheese defects requires some practice. » More info characteristics
| | |
| --- | --- |
| MilkCheese milk is the milk intended for the production of cheese, also with the concomitant use of buttermilk products, cream products, sweet whey, sour whey and whey cream (whey cream) » More info: | 100% silo-free hay milkHay milk comes from cows that are fed exclusively with fresh grassland feed, hay and little grain. » More info – drawed by hand |
| Type of cheese: | Semi-hard cheese |
| Mature: | Lactic acid and / or fermentation ripening and surface maturation with washed rind |
| Cheese flavors: | mild, supple, gently melting |
| Mature time: | at least 3 months |
| F.D.M.: | at least 45 % |
| FatThe dry matter refers to that portion of the cheese that remains after removal of the water contained. The more water is removed from the cheese, the lower its dry matter and vice versa. » More info abs.: | approx. 30 % |
| Allergens: | No other allergenic potential except milk components |
| LactosePeople with lactose intolerance can not or only insufficiently digest milk sugar (lactose or lactose). » More info: | not contained |
| RennetNatural rennet is a mixture of the enzymes chymosin and pepsin, which is obtained from the abomasum of young ruminants in milk-drinking age. » More info: | natural, animal rennet from cow |
| Salt: | iodine-free salt |
How can you imagine a alps 
cheese taste

?
| | |
| --- | --- |
| What makes the alps cheese special – the cheese character? | Unique mild-spicy cheese taste. A special taste experience! |
| How does the alps cheese taste? | Pleasant cheese taste and enjoyable daily without being boring. |
| How is the haptic – how is the cheese dough consistency? | The dough is cut firm to supple |
| How is the colour of the cheese? | Whitish to yellowish dough, very seasonally dependent |
| How does the cheesecake smell? | Smell of fresh herbs |
| How does the chees holes look like? | A few cherry-sized holes |
| How is the cheese best enjoyed? The best cheese enjoyment | For raclette or for the hearty snack, as well as sandwiches. |
| How do you recognize the not optimal cheese maturation – lower cheese quality? | The cheese should be soft but not sticky. |
Proper storage of alps cheese
If you want to store large pieces or a whole alps cheese wheel more than 2-3 weeks, we recommend the use of a tea towel. To do this, take a clean tea towel, soak it in salted water (just add a little salt), squeeze it out and wrap the cheese with the damp cloth. Ideally, this process is repeated every 2-3 days.
If the cheese turns white or stains it is usually the salt or proteinCasein is a constituent of the protein (protein) of cow's milk, which is obtained for cheese production. » More info that crystallizes due to the temperature difference. These places are easy to rub off.
The use of aluminum foil is possible (but we advise against it) if it is supplemented with many small holes because of the air supply.