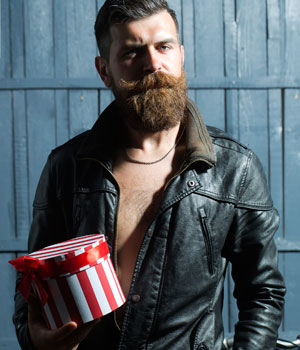 GOURMET CHEESE AND SAUSAGE GIFT / PRESENT BOX "ALPS SEPP"
The nobleMold cultures are aroma-forming noble molds that grow on the surface (white noble mold) or inside a cheese (blue and green mold). » More info present box with the special sausage and cheese variation.
With this practical present / gift box with viewing window and register inlays you will get to know the extensive cheese taste world of our Austrian alps region. Thanks to the newly developed cardboard packaging, the gift box is presented very pleasantly. Each type of cheese or sausage is individually vacuumed.
The cheese gift box consists of 7 cheese pieces of optimally matured cheeses plus 5 sausage varieties. The cheeses are always freshly cut and packed.
A great gift for yourself and for good friends
The combi box contains around 3,3 kg of our alps specialties. Just let yourself be surprised. An extraordinary treat for every gourmet.
The various gusto pieces are ideal for a variety of occasions:
birthday present
Jubilee event
as a thank you gift
etc.
With this gift box, you always have the right cheese and sausage variety at hand.
Just give yourself a gift or invite friends for a cheese tasting or cheese tasting. Also to be recommended as a side dish at a wine tasting "cheese and wine / wine and cheese".
Additional details on the sausage and cheese present box "Alpen Sepp"
The compilation of the gift box – Alpen Sepp
The Alpen Sepp gift box contains 2,3 kg of alps cheese with the following cheeses and varios kinds of sausages. A great gift to give away to good friends.
Proper storage of Alpen Sepp cheese box
If you want to storeThe alpine cheese is best located in a cellar with high humidity. » More info large pieces or a whole special edition cheese wheel more than 2-3 weeks, we recommend the use of a tea towel. To do this, take a clean tea towel, soak it in salted water (just add a little salt), squeeze it out and wrap the cheese with the damp cloth. Ideally, this process is repeated every 2-3 days.
If the cheese turns white or stains it is usually the salt or proteinCasein is a constituent of the protein (protein) of cow's milk, which is obtained for cheese production. » More info that crystallizes due to the temperature difference. These places are easy to rub off.
The use of aluminum foil is possible (but we advise against it) if it is supplemented with many small holesThe large round holes (round holes, fermentation holes) are caused by fermentation gases of bacteria (for example, the propionic acid bacteria in Emmentaler, etc.). » More info because of the air supply.