Gold medal for our 8-sided Rehmocta semi-hard cheese – with 100/100 points
The eight-cornered Rehmocta semi-hard cheese achieved a maximum score of 100 points in the Wieselburg Kasermandl qualityDetecting cheese defects and quality - on the cheese dough. Recognizing cheese defects requires some practice. » More info competition in 2017.
GOLD MEDAL for Rehmocta – yes, we have reason to celebrate with our octagonal cheese creation from Rehmen.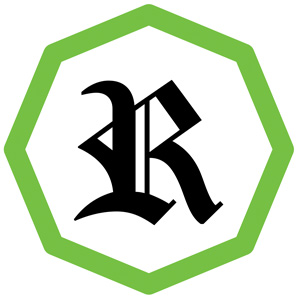 Rehmocta … does not roll. And that's good and important, because 8-corners are your guarantee that the cheese wheel is genuine handwork – even when it comes to cheese careTo protect the cheese wheel, it is put into salt bath or turned into dry salt. The salt removes water from the cheese and it dries faster. So the rind is formed. » More info. Only round cheese loaves can be automatically cared for with the robot. Perhaps this is why our love of cheese has now been awarded GOLD – with 100 out of 100 points!
Our Rehmoctas in the shop and the Kasermandl Goldbox at a special introductory price
Master cheesemaker Hermann Berchtold and his cheese "Rehmocta" with 100 out of 100 points = gold medal
Hermann didn't expect that. That his 8-cornered Rehmocta semi-hard cheese has just been awarded this rating – and with 100 out of 100 points at the same time.
Our alpineThe Vorarlberger Bergkäse (mountain cheese) is a regional cheese specialty from the Austrian province Vorarlberg. » More info dairyman had submitted the 8-sided Rehmocta cheese to the Wieselburger Kasermandl quality competition to test what happens and how others find it. For this reason we would like to celebrate with you and offer you the Rehmer gold medal box at an introductory price.
Background information Kasermandl in Gold cheese competition of the Wieselburger fair
The aim of the Kasermandl competition is to provide producers of smaller quantities with an objective opportunity to compare products. The "Kasermandl in Gold" is intended as a marketing aid for the participating farms and an incentive to further improve quality.
In 2017, 433 cheeses and dairy products from AustriaSince 2004, ARGE Heumilch Österreich has been bringing together around 8,000 hay-milk farmers and more than 60 dairies. » More info were tasted and evaluated. This represents an absolute sample record and an increase of 55 samples over the previous year. The impressive number underlines the importance, acceptance and increasing importance of this award, which is unique in its kind in Austria. At the 21st edition of the quality competition – for the 19th time in the run-up to the "Wieselburger Messe" – participants from eight Austrian provinces could be welcomed.
More than 30 recognised experts from almost all Austrian provinces tested the submitted samples on different criteria.