Thickening the milk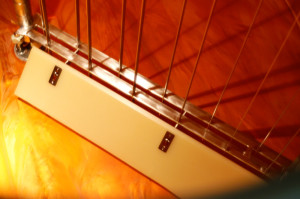 The milk is pre-acidified and thickened with the help of the rennet (calf rennet, microbial labs of bacteria or pepsin). The milk coagulates and a firmer mass forms.
The "stacked mass" that has curdled through the lab is called jelly. This is cut by the artisan cheese maker to the desired fraction size. For this purpose, the cheese maker uses a cheese harp (a rod covered with thin wire) in the peasant production.
So the thick milk is separated into breakage and whey. Depending on the type of cheese, the broken whey mixture is still heated so that the whey can emerge better and the break solidifies.
The differently produced grain size of the curd is crucial for further processing into soft cheese, semi-hard cheese or hard cheese.
Back to the cheese encyclopedia