Rennet – enzyme for milk clotting
NaturalHere in Austria, we call our fresh, natural milk for our cheese production hay milk (hay mild standard) - in Germany it is different. rennet is a mixture of the enzymes chymosinEnzymes are special proteins (biocatalysts) formed in living cells (lab) that accelerate the biochemical conversion of milk. and pepsin, which is obtained from the abomasum of young ruminants in milk-drinking age.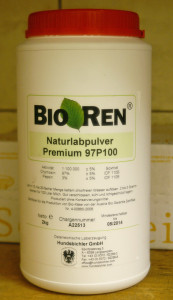 In nature, rennet serves to make breast milkCheese milk is the milk intended for the production of cheese, also with the concomitant use of buttermilk products, cream products, sweet whey, sour whey and whey cream (whey cream) digestible by thickeningThe milk is pre-acidified and thickened with the help of the rennet (calf rennet, microbial labs of bacteria or pepsin). The milk coagulates and a firmer mass forms.. Each mammal produces in its stomach a special form of chymosin to precipitate the milk proteinCasein is a constituent of the protein (protein) of cow's milk, which is obtained for cheese production. (casein) in the stomach and make it digestible.
When making cheese, it is necessary to precipitate the milk protein.
The enzyme contained in the rennet produces very large amounts of milk for coagulation even in small doses, without the milk becoming acidic. Therefore, even very small amounts are sufficient for thickening the milk.
In practice, the cheese is usually used for cheese preparation at temperatures between 30 and 36 °C. The optimal temperature for the enzyme is at body temperature, the optimum for the cheese process is a little lower.