Parmesan in the USA: Wood pulp instead of cheese – and what about TTIP?
Creative and new from the USA – The cheese police takes over the case.
It reminds almost a little of the Austrian wine history of 1985. As glycol wine scandal in the year 1985 wine falsifications became known in the public. Some Austrian winegrowers had added diethylene glycol to their wines instead of sugarPeople with lactose intolerance can not or only insufficiently digest milk sugar (lactose or lactose). » More info, which in turn had been mixed with other wines and marketed by German wine bottlers. Health damages or impairments of wine consumers were not known.
The term glycol wine scandal was coined by German-speaking mass media and was associated with the food scandal. Wine adulterations were uncovered when a winegrower wanted to tax large amounts of antifreeze, even though he only owned a small tractor. (Source: wikipedia)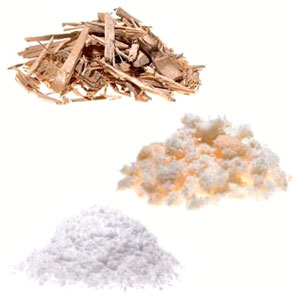 Investigations of Parmesan manufacturers in the USA by the FDA
During investigations of certain US cheese producers on the basis of indications, the authorities found that their Parmesan cheese contained all sorts of things, but no Parmesan cheese. The list of contents ranges from Cheddar cheese to wood cellulose.
Whether in the countries of Europe or the USA: Parmesan cheese is the perfect ingredient for many Italian dishes and pasta. The cheese is correspondingly popular with lovers of Italian cuisine. In the EU Parmesan is a protected geographical indication (like mountain cheese and alp cheese in our country) and all producers have to follow certain production processes and rules.
Such geographical regulations do not (yet) exist in the USA. However, the US Food and Drug Administration (FDA) is very careful to ensure that Parmesan is produced according to certain standards.
During their company visits the FDA inspectors experienced some surprises, as the stock exchange portal Bloomberg reports. A cheese manufacturer assured consumers that its product contained 100% parmesan cheese. In the "Parmesan", inferior raw materials to wood pulp were processedMelting cheese is a proven process to refine and make it more durable. » More info as fillers with the aim of optimizing profits.
Unfortunately, this was by no means an isolated incident. Numerous US cheese manufacturers used cellulose as a filler. In Europe, cellulose is used to manufacture cardboard boxes or as insulating material. The use of normal Cheddar cheese has also been proven several times.
In the case of ready-grated cheese, only 40% of the samples tested actually consisted of cheese. In the meantime, the first lawsuits have been filed against large manufacturers.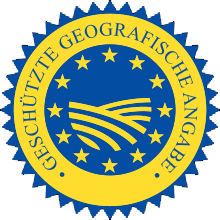 Excerpts from the Bloomberg report – for reading and reflection
Source: The original report – www.bloomberg.com
Following a tip-off, agents of the US Food and Drug Administration made a surprise visit to a cheese dairy in rural Pennsylvania on a cold November day in 2012.
They found what they were looking for: Evidence that Castle Cheese Inc. replaced its 100% genuine Parmesan with substitutes and fillers such as wood pulp and distributed it nationwide to major food chains.
German brewers protect their reputation with the Purity Law with a series of purity laws valid for over 500 years or champagne producers prohibit most wineries outside their region from using that name. Now the U.S. government is called upon to fully enforce this ban to protect the authenticity of grated hard Italian cheeses.
Arthur Schuman Inc. is the largest seller of hard, Italian cheeses in the United States with 33 percent of the domestic market. Schuman estimates that 20 percent of U.S. production – $375 million in sales – is mislabeled.
According to the FDA's report on Castle, "no Parmesan cheese was used for production" for the Pantry BrandCheese packaging must have certain markings. The purpose of these markings is to protect the consumer from deception and to announce the supply of certain information about the product. » More info brand of 100% grated Parmesan cheese – sold in Target Corp. stores – and Always Save Grated Parmesan Cheese and Best Choice 100% Grated Parmesan Cheese, sold by Associated Wholesale Grocers Inc., which together with its subsidiaries supplies 3,400 retail stores in 30 U.S. states. Instead, there was a mixture of Swiss, Mozzarella, white Cheddar cheese and the cellulose according to FDA.
How serious is the problem really? Bloomberg News had an independent laboratory test grated cheese bought in the storeThe alpine cheese is best located in a cellar with high humidity. » More info for wood pulp content.
– Cellulose is a safe additive and an acceptable level is 2 to 4 percent, according to Dean Sommer, a cheese technologist at the Centre for Dairy Research in Madison, Wisconsin (Note Alpen Sepp: Will consumers want that?)
– Essential Everyday 100% Grated Parmesan Cheese from Jewel-Osco had 8,8 percent cellulose, while Wal-Mart Stores Inc. Great Value 100% Grated Parmesan Cheese contained 7.8 percent according to test results. Whole Foods 365 brand did not know cellulose as an ingredient on the label, but was tested to 0.3 percent. Kraft had 3.8 percent.
Americans love their Italian hard cheeseThe Vorarlberger Bergkäse (mountain cheese) is a regional cheese specialty from the Austrian province Vorarlberg. » More info. Last year, US Parmesan consumption rose 11% over 2014 to around 336 million pounds, while Romano production grew 20% to 54 million pounds, according to data from the US Department of Agriculture.
The Parmigiano Reggiano Consortium, a trade group based in Rome, called on the European Union in December to protect its producers against US companies that affix the names of their cheeses and Italian flags to their packaging. As the president of the organisation Giuseppe Alai characterises it, "fraud" is the use of Italian names and symbols by Americans.
Of all the popular cheeses in the U.S., the hard Italian cheeses, due to their manufacturing costs, are the most likely cheeses with added fillers. Parmesan wheels lie in cheese stores for many months during ripening and lose a lot of moisture – resulting in a lower yield than other cheeses. While 100 pounds of milkCheese milk is the milk intended for the production of cheese, also with the concomitant use of buttermilk products, cream products, sweet whey, sour whey and whey cream (whey cream) » More info can produce 10 pounds of cheddar, Parmesan only produces eight pounds. The two pound difference means millions of dollars difference for manufacturers.
Video report on the latest Parmesan scandal directly from US News
Try 100% pure alpine cheese made from 100% hay milk as raw milk processed