Cheese – answers to customer questions – from now on in every Alpensepp cheese delivery
Cheese guide as pdf Download
For us, the world of cheese is a completely normal thing and you don't even think about everyday things with cheese. But when our pleasure customers start asking questions and asking for answers, then you come to the conclusion that cheese, and how to deal with it, is not at all a matter of course.
Excerpt of our customer questions:
I have received a test box with many types of cheese – is there a cheese description?
Can I eat the cheese rind?
How can I enjoy the cheese so that the full taste becomes even more intense?
How should the cheese be stored?
To answer these questions quickly and easily, we decided to create a folded package insert.
Next question: How and where can Flyer print quickly and easily?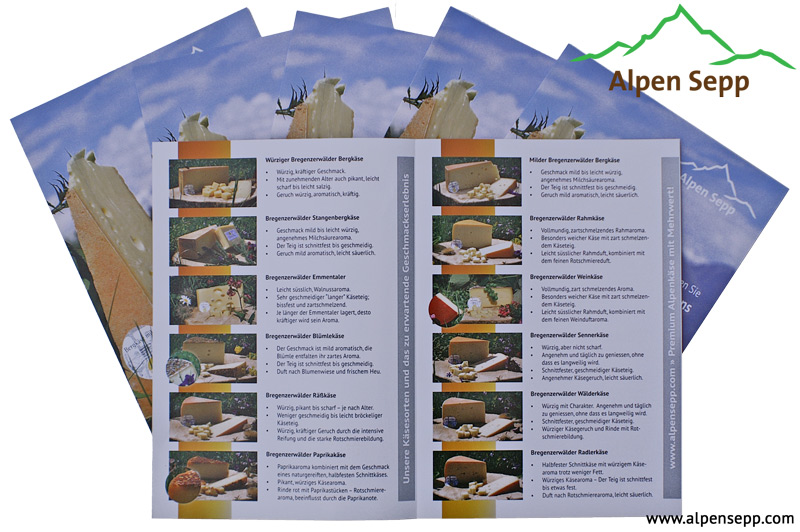 Recommendation: Online printing solutions with www.flyeralarm.at – a modern and contemporary thing mit
Our experience and opinion: Professional – efficient – effective! A great online print solution that even a small business can afford.
It is high-quality screen printing and not digital printing. If you order on Monday, you already have the freshly printed prints in your hands on Friday.