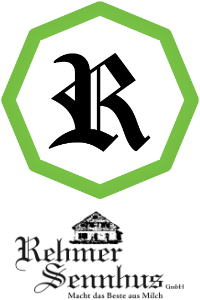 REHMOCTA Ilga CHEESE WHEEL with tomato and basil – TRADITIONAL MADE FROM HAY MILK
Semi-hard cheese as a whole cheese wheel with 6 kilograms. For all those who need large quantities of our premium cheese made from hay milk.
100% iodine-free salt
100% lactose free
100% hay milk as a raw material from the Austrian alpine region
Learn more about REHMOCTA Ilga CHEESE made of hay milk

Cheese holes in » Ilga « cheese
The delicately smooth cheese dough from » Ilga « has cherry-peared to hazelnut-sized holes.
The » Ilga « cheese rind
The REHMOCTA » Ilga « is a semi hard cheese with a spice mixture on the cheese rind.
Storage and maturation of REHMOCTA cheese
The REHMOCTA » Merboth « cheese is stored for about 3 months in the cheese cave before being eaten with pleasure.
Indulgence classification of artisan REHMOCTA » Ilga « cheese
The peculiarity of the REHMOCTA cheese is the complex, unique cheese flavor that comes out because of the rind treatment with a special spice mixture.
Cheese intensity (mild – spicy)
Cheese consistency (soft – hard)
Cheese storage duration (1 – 6 months)